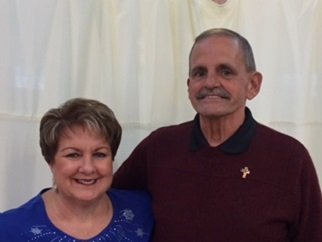 About Us
Since 1971, Tom and Judy Brunner have provided stylish and affordable hair cuts, wigs, and additional beauty services at Sorrento Styling Salon. Located in Scottdale, PA, we put your needs first to create the look you want for your hair, nails, beard, mustache, eyebrows and beyond. We stand behind the services offered in our family-owned and operated salon and guarantee your satisfaction always.
Decades of Experience to Best Serve You
Tom and Judy Brunner have spent their entire lives working together to provide the best quality cuts and styling services in the area. Tom attended Jon Lesko's School of Beauty Culture with a Teaching degree in Cosmetology. Judy attended Bergen County Vocational & Technical School and Central Westmoreland Vocational & Technical School for Cosmetology. Tom also received an award from the National Cosmetology Association for his color treatments in 2004.
Along with their memberships to the National Cosmetology Association and Professional Barber Association—and to continue offering the best hair care and styling treatments—Tom, Judy and the other stylists in the salon regularly attend advanced education courses to learn about new methods and techniques. Our commitment to making you look and feel great is ongoing!
Work with Cancer Patients
One of our many areas of specialty includes working with cancer patients via the Look Good Feel Better program. Suffering through the treatments and hardships of cancer are already tremendous challenges. We don't want any person with cancer to feel self-conscious about their looks. From customized wig styling and fitting to ongoing care and maintenance, we're happy to work with you or someone you love suffering the effects of cancer or chemotherapy.
Small Town Service, Big City Styling
We have a five-decades-long track record of excellence with all of our customers, whether they're two-years-old or 102! As a proud member of the Scottdale, PA community, we aim to meet every client's needs who walk into the Sorrento Styling Salon. We go above and beyond to make you feel good. Contact us and call 724-887-4440 to book an appointment the next time you're in Scottsdale, Everson, West Overton, or Buckeye, PA.